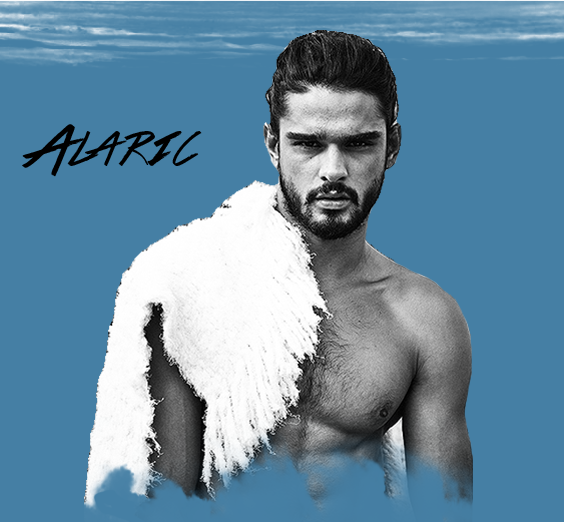 There was naught but silence coming from Alaric in response to the words coming out of his master. Firstly, he was engaged in a duel that could very well cost him his life should he not pay close attention and react properly. Secondly, Alistair had assumed incorrectly that his slave believed in such things. Maybe once upon a time when he was just a boy, too weak and too stupid to know otherwise. In his position one had a unique chance to glimpse the world from an objective position. In most cases he was not allowed to voice an opinion, many previous masters preferred to think that he did not have one to begin with. Through his ever-changing eyes he had seen these people who would lord over him come and go. He had seen them fall prey to illness, had seen them behind closed doors when they cared not for who was watching. The cruelty he had been shown was not because some deity had decided his life was worth very little and that he was to be property. It was because there were evil beings populating this planet and they were known as humans. How strange it was for Alistair to speak of equality when it was he who held the power. The back of Alaric's neck felt red-hot in that moment, as it did so often these days. Pricks of pain in the shape of an 'a', a constant reminder that the two living men standing in this room were not equals.

Alaric's willingness to perform these tasks despite their heinous nature stemmed from one of the most basic instincts a creature could feel: survival. His master being heir to a powerful family awarded him with a higher level of freedom than most other slaves. He had not been sent to toil away in the fields until he wasted in to nothingness. With men like these he had been taught to read and write their language, shown proper etiquette and taken to places he may had never seen otherwise. Alaric had used all of these opportunities to gain as much knowledge about the world and its inhabitants as he could. He was not starving, as many slaves did. Rarely was it that he was beaten for mistakes. In truth this was the most pleasant forced servitude he had faced. Were it not for the necromancy and ugly underside of the Venora family Alaric might have actually liked Alistair. The man kept a secret though. All the while he was playing the good little loyal slave Alaric had been planning. Each night that he lay his head down and closed his eyes he plotted away for the day that he was as free as any one man could be. Survival. That instinct was what made him strive to keep Alistair happy and what drove him in this duel. It was not loyalty that kept a dog from biting at its master who abused it. It was not loyalty that kept a boy from fighting back against a father who beat him. Loyalty was not the force behind a slave's impulse to do the bidding of their owners. That was fear. But what happens to the master, to the father, to the owner when that fear is no longer present. When terror is replaced with anger. Anger becomes hate which fuels a rage. The dog will finally bite, the boy will fight, and the slave will revolt. If Alistair wanted true allegiance from his subjects he would have to readjust the very foundations of his thinking.

Alaric's brief interruption of higher thought almost quite literally cost him an arm. He chose instead to ignore the fact that he had just blown off the ghoul's nose and focused on keeping his own body parts attached and in proper working condition. Releasing the rock from the hand that Wilkund was trying to latch on to, Alaric caught it in mid air. Adjusting his position rapidly to keep from being off balance, he then brought that very rock down on the minion's hand. The bones of the hand were quite fragile, and with this much decay already happening it would be an easy task to crush those little bones down. All he had to do was sever the muscles and tendons that made applying pressure possible. Alaric would not do this once, but thrice. Each time he struck with the rock he would jerk his arm this way and that to keep Wilkund from having a proper grip on him. With the last blow he would pull again, towards his body. Then, driving one foot in to the ground and bringing a leg upward he planted his foot on the chest of the beast. Pushing down and outward Alaric would aim to force his opponent away.
[/align]