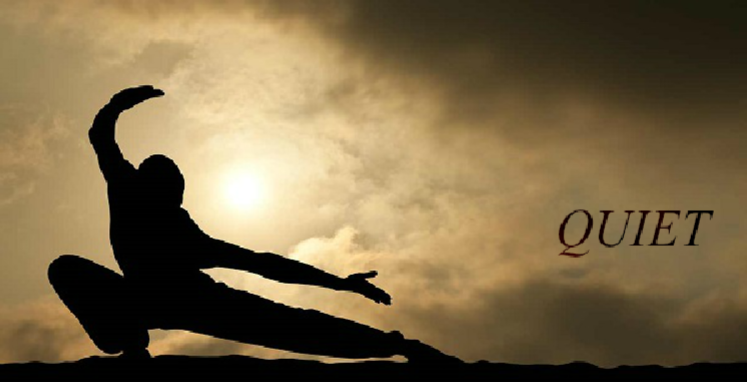 3rd Trial of Season, Arc 718
Signing
"
Signing while speaking
"
"Speaking"
The weather had not shifted since Quiet's arrival.
Gray.
Overcast.
Featureless, barren, gray.
Quiet's discovery of Quacia was met with mixed emotions, which had not faded in the 16 or so hours he had spent on its streets.
He had anticipated desolation, and only desolation, to be found on the old land.
If he had found a town, he imagined it to be as prosperous as New Haven. Perhaps more so. He imagined an old world worthy of a story to tell. But these ruins, this dirt, the stone and the broken method these people choose to operate, it felt unreal in such a way that Quiet had wished it
was
.
The wildlife was no where to be seen, and when it was, abominations took the place of the beasts of typical circumstance. It was difficult to picture a world in which the state of nature surrounding its inhabitants was unable to grow as intended by natural hand.
Quiet felt disgust.
And as his staff clicked against the cobble, and Quiet absorbed for himself his new surroundings, he felt himself not unimpressed, but underwhelmed. If this is what the outside world had to offer, it would be better for his people to remain.
"Eu não me importo, você precisa encontrá-lo!" He heard, in the direction of Quacia's borders.
The voice, in its desperation more than its volume, stood out to Quiet. In desperation for any sort of emotion, in desperation to see more than the gray day-to-day slumming movements of a uninterested people, Quiet moved towards the sound.
"Ele está vivo! Ele não morreria, eu sei que ele não morreria!" The voice continued.
As Quiet entered visibility of the individual causing the ruckus, he was met with an odd sight.
A young boy, no more than thirteen, pleading with a larger man in armor. That larger man, he reminded Quiet of the others in this town. Uncaring.
That boy, however.
Maybe hope wasn't completely dashed.
"Por favor senhor! Eu sei que você pode ajudar!" The boy pleaded.
The larger man sighed. "Encontre-me um voluntário para encontrá-lo. Não apenas seu irmão, mas todos os homens. Faça isso e eu vou ajudar." He said.
The boy was giddy, jumping, as if he had found a solution, and, in spite of himself, Quiet smiled.
Then the boy's eyes locked with that of Quiet's, and that boy's smile grew wider.
Quiet nodded, smiling a bit more, and waved just bit.
Then the boy pointed at him.
"Ele! Ele consegue!" The boy exclaimed, tugging on the larger man's sleeve.
Immediately, the man turned to face Quiet, who was made aware, just as immediately, of the armaments which the man carried.
"Você." The man demanded. "Você vai ajudar esse menino?"
Quiet's smile faded, unable to understand the situation, but knowing now that trouble may find itself his companion soon enough.
The larger man looked down at the boy, then back at Quiet.
"Cinco homens desapareceram do lado de fora de Quacia na noite passada. Um deles era o irmão desse menino. Você vai encontrar os homens?" The man asked.
Quiet felt his throat catch, although no words left him. He said nothing. After a moment of silence, he placed a hand on his chest. "Quiet." He said, assuming an introduction.
"Oh!" The man said. "Ele está com morte cerebral! Escolha maravilhosa para um guerreiro, garoto." He said, patting the boy's head. The boy's smile had faded. "Você fala Common?" He asked.
Quiet struggled to understand.
"Com-mon. Você fala
Com. Mon.
"
"Yes." Quiet responded.
"Perfeito." The man said.
The larger man pointed to a passerby, a man around the relative age of Quiet. "
You! This asshole can't speak right, do you speak Common? Can you translate for me? He needs to be sent outside the borders.
"
Quiet turned to the man newly addressed, silently hoping for assistance.